Good Shepherd Manor Client Work Shop
Good Shepherd Manor's Client Workshop creates a win-win situation. For your company, it's a cost effective way to meet your ancillary labor needs. For our clients, it's the reward of a paycheck and the pride of a job well done.
---
Why a Client Work Program?
Good Shepherd Manor is an organization committed to the care and treatment of 124 men with intellectual and developmental disabilities. A workshop provides the opportunity for the men to perform appropriate jobs and meaningful work in a workshop setting for local industry. All of the work we do for our client companies is supervised by production staff to ensure that your project gets the attention it deserves and the results you desire.
Some of our current projects include:
2 piece envelope stuffing – as much as 50,000 pieces per order.
Book labeling – books are marked with a paint marking to be re-sold.
Brass pressured fitting assembly – for hose adapters and piping.
Residential & commercial lawn mowing
Janitorial services
Who do we contract with? A few of our clients include:
Martin Graphics
Ware-Pak Books
Sanford Systems
Baker & Taylor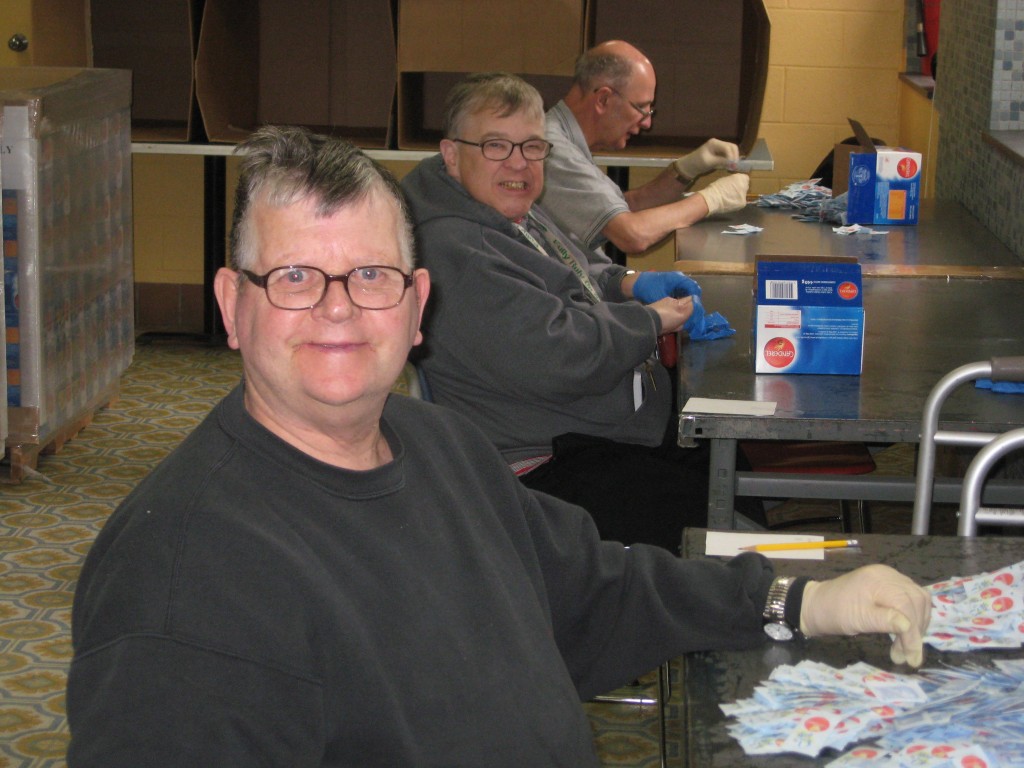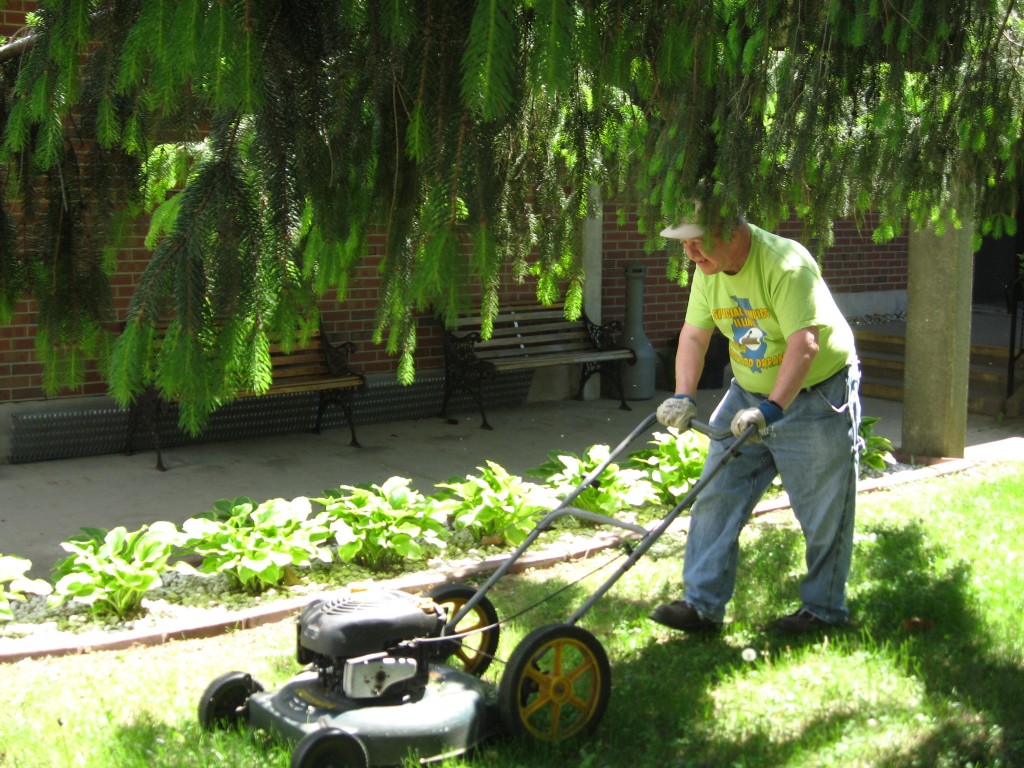 ---
How Would the Program Work for My Company?
Good Shepherd Manor's Client Workshop supports functions like:
Mass mailings
Sorting
Labeling
Light assembly
Good Shepherd's Work Program can be a real resource to your company in a number of ways. We are able to provide you with manpower, yet save your payroll dollars. The services contracted by our clients are delivered in a more cost effective fashion than typical outsourcing. We can bring the staff to you, or the work can come to us. Companies who contract with us find that the Client Work Program gives them flexibility with their internal resources, and options for getting their necessary support work done.
---
Filling the gaps, without spending a fortune
Every organization has a set amount of resources to get the job done. Unfortunately, in this day and age, the amount of work that needs to be done often exceeds your resource base. The men in Good Shepherd's Client Work Program help you to bridge the gap. By supporting an appropriate part of your company's efforts, your internal resources are freed up, and can be shifted to meet your company's needs. The work gets done, and the demands of the workplace finally match up with the resources to meet them.
---
They help you, and that helps them…
It helps our men in so many ways when you give them work. The work you provide expands their skills, and helps keep their abilities strong by putting those skills to use. By earning a pay check, they help supplement what their families provide for them, and they create their own income source for their personal use. Beyond the financial benefit, giving our men a job provides more than just the paycheck. The men develop self confidence and a sense of accomplishment that truly adds to their quality of life.